The i-box wave is a mid to high-end bluetooth speaker produced as a concept for 2015. It is designed to be a departure from the current range of i-box branded bluetooth speakers, whilst retaining brand and product identity as well as being an evolutionary step into future generations of the wireless speaker range. 
​​​​​​​
However, the main appeal of the product comes from the visual appearance. In portable consumer products, there are beginnings of a closer link between technology and fashion based elements. 
Design, modelling and visualisation of the i-box wave bluetooth speaker included looking into generative waveforms on parametric software, as well as the possibilities of engineering cloth for aesthetic and sonic capabilities. The form factor also means that WAVE is a truly portable sound system without compromising on volume or quality.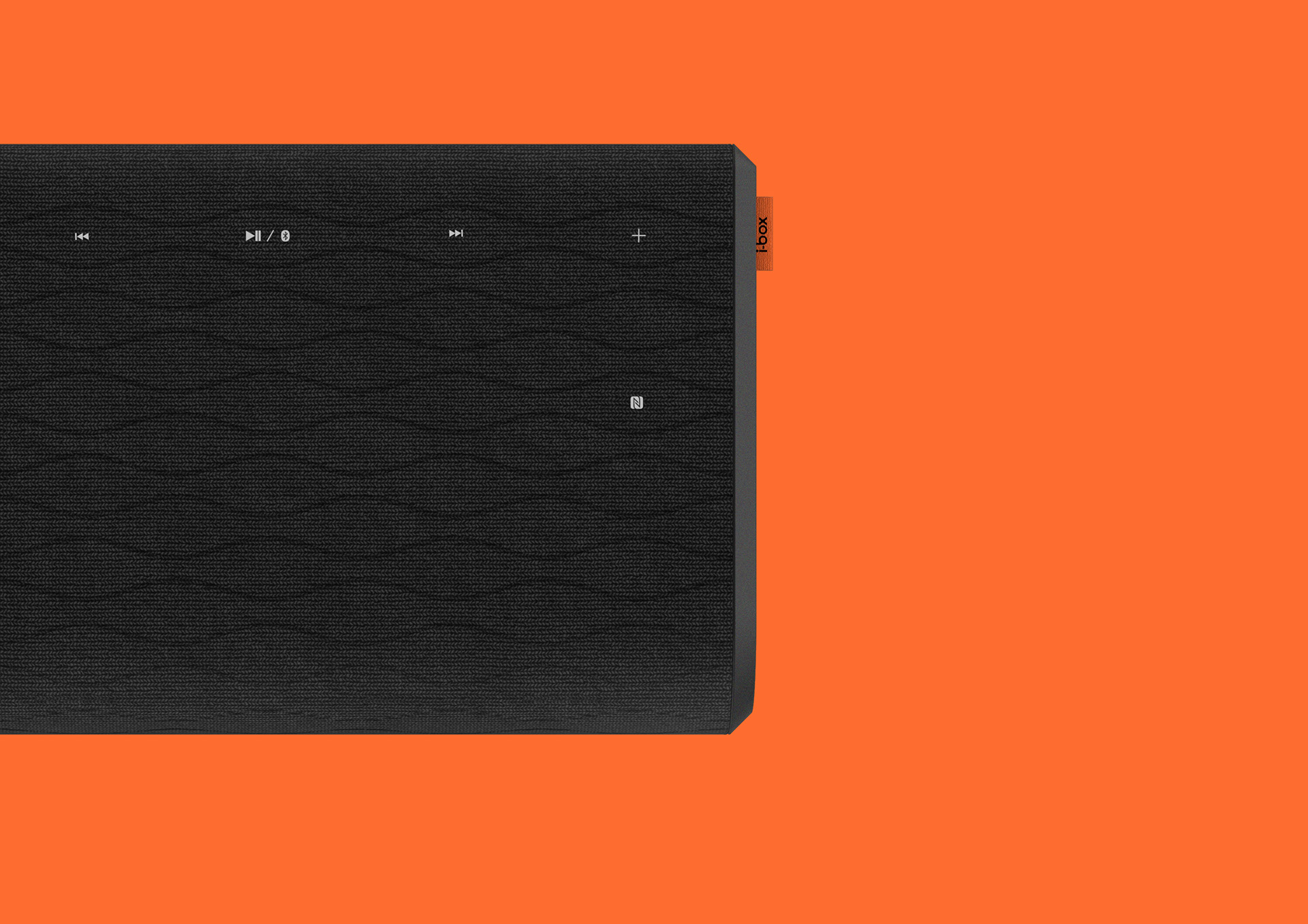 WAVE features a number of wireless technologies to push the speaker to the forefront of portable consumer audio. Bluetooth 4.1 aptX, with the additional ability to pair 2 WAVE speakers to one source for double the sound. NFC quick pair and Wi-FI capabilities are included for true integration into wireless networks wherever the connection may be.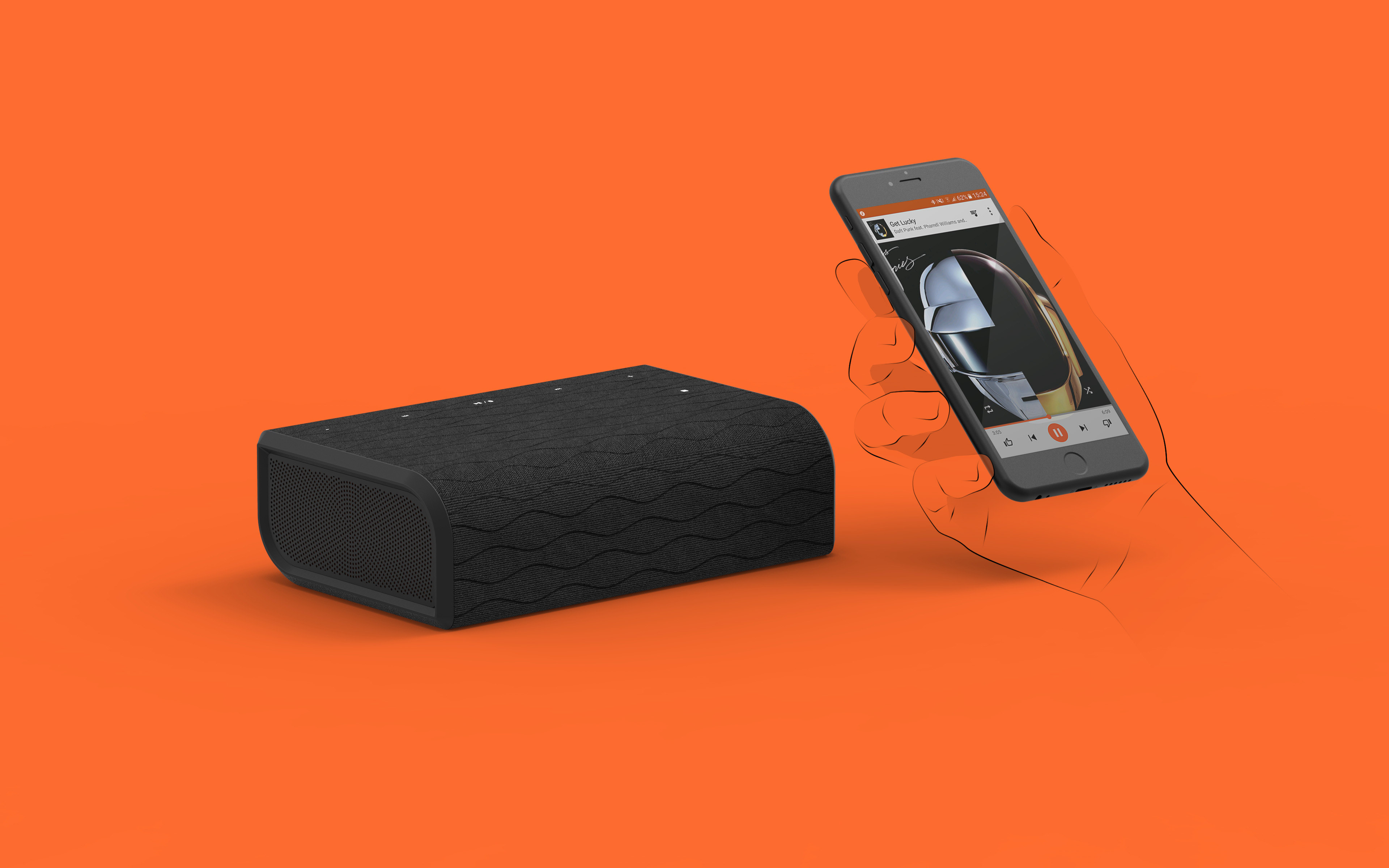 WAVE features 3 active drivers; 2 x 1.5" full range drivers and a 3.5" sub woofer. 2 additional passive radiators are placed on the side of the speaker to maximise bass reponse and volume from a small, compact enclosure. Two class D amplifiers are utilised in the chipset in order to drive the speakers powerfully and efficie

ntly.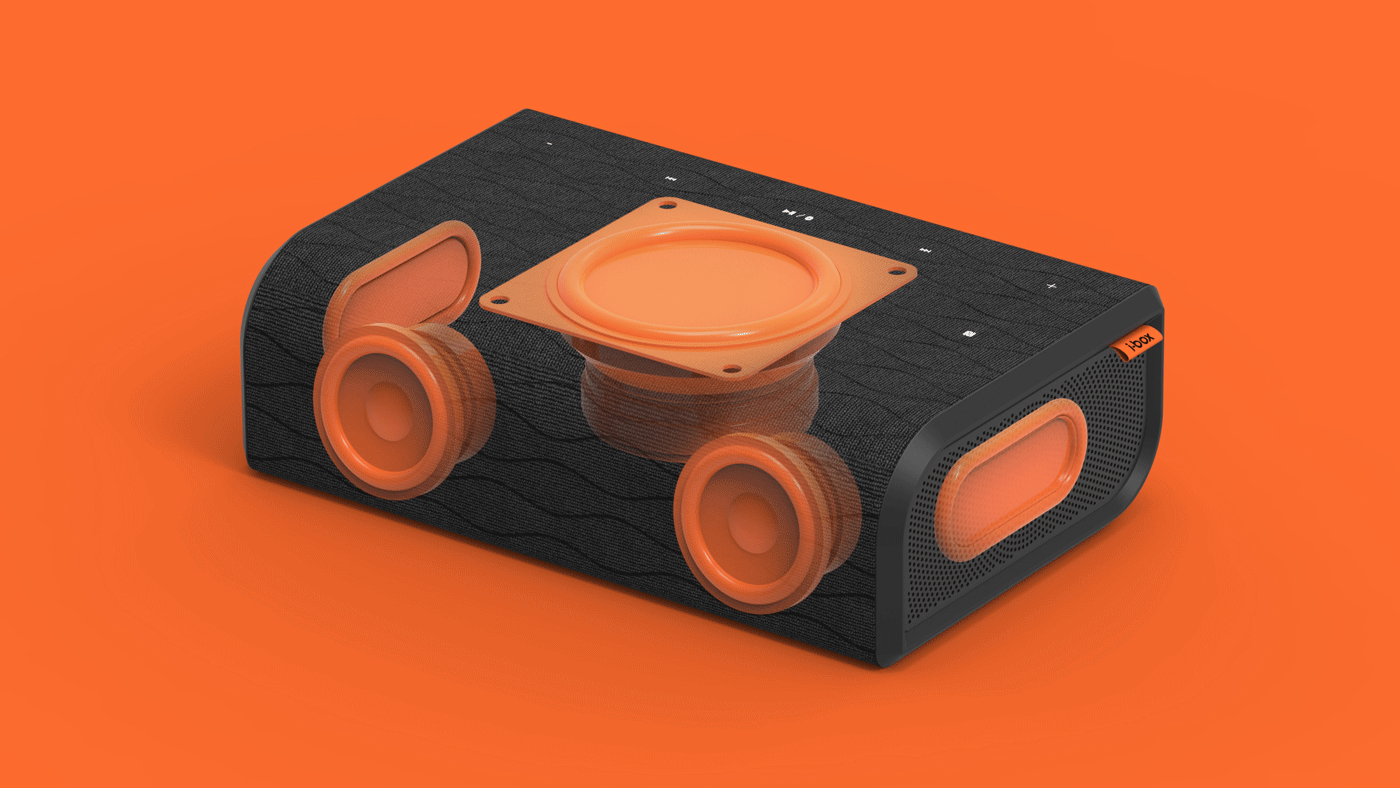 The wave pattern embossed onto the speaker mesh is a feature that is currently unique to this product. It shows that the speaker is always aiming to incorporate the latest design, manufacturing and technological trends for the consumer audio market.